Meet the Team
It's a family affair…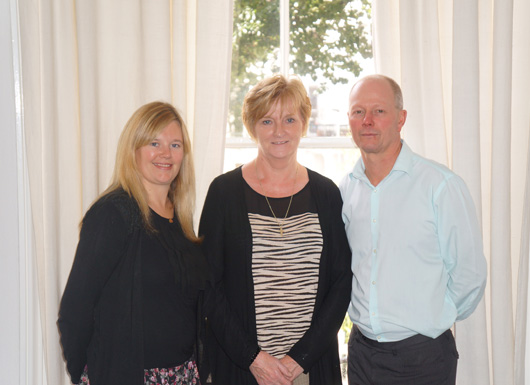 Sue Hillier
My name is Sue Hillier and I have worked at Radio Cabs for 14 ½ years in various different roles dividing my time between the radio room as a Telephonist then an Operator and then in the admin office where I started as the assistant to the Office Manager. When she left about 7 years ago I was promoted to her job as Office Manager.
My day to day duties are wide and varied, from answering the admin telephone calls and passing the person on to the appropriate member of staff. I also deal with the Social Services and Education accounts that we have booked through us. I am responsible for opening new accounts and dealing with any queries that might arise with drivers or account holders regarding account work that has been carried out.
I also deal with any internet enquiries where quotes are required. I deal with student bookings for the various Language Schools that have accounts with us and all the general day to day running of a busy office.
The Company has expanded quite a bit since I first started here and what was a small admin team has now grown along with the Company to quite a large team but we all get along really well and help each other out when needed.
Kate Goudy
My name is Kate Goudy and I have worked at Brighton & Hove Radio Cabs for 9 years. I have a split role as our Personnel Manager and Advertising & Marketing Manager.
On the personnel side, I manage 40 staff who work in our Call Centre and/or Admin Team. My role involves managing our staffing levels, weekly shift rota's, holidays, absences, wages, recruitment and training.
For advertising, I discuss, plan and design the advertising/marketing strategy for our Company whilst working to an annual budget. I also manage our Company Website and Social Media.
Andrea Acton
My name is Andrea Acton and I have worked at Brighton & Hove Radio Cabs for 9 years. I am the Directors PA and my main responsibilities consist of Account Credit & Collections, American Express Representative for Payments and Enquiries, Admin Office General Enquiries, Executive / Wedding Car Company Representative, Financial Assistant for Driver fees and Secretarial Duties for Directors.