No more need to worry about having enough cash on you for your next taxi journey.
Airpay and Brighton & Hove Radio Cabs provide a fast and secure way to pay for your next trip by credit card, debit card, Google Pay or Apple Pay.
Receive payment links to your mobile phone via SMS to pay for your taxi journeys.
Either pre-pay for your journey before your taxi arrives or settle your fare whilst in the car.
Paying for your taxi has never been so simple!
To find out more about Airpay click here.
Read Airpay's Terms & Conditions
*Use of Airpay's payment service is subject to a technology service charge.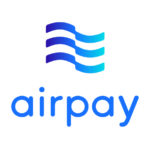 Alternatively, you can download our app from the Google Play or Apple Store for cashless payments when booked through the app.