Brighton & Hove Radio Cabs have teamed up with Taxi Butler to provide an easy booking service for businesses, restaurants and hotels to meet their clients transport needs.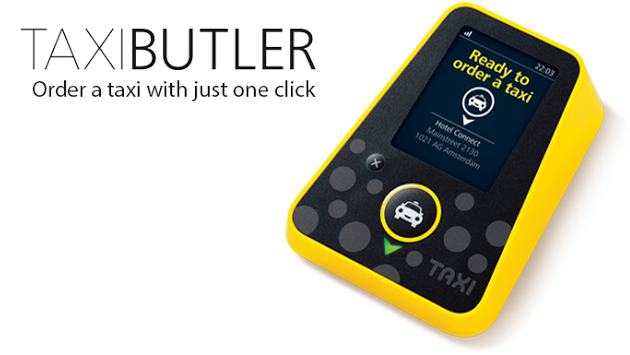 Using Taxi Butler's simple to use booking device a taxi can be ordered to your location with a press of a button, saving time for staff at busy receptions in hotels or at the front of house in a bar or restaurant.
If your business would be interested in trialing a Taxi Butler device, please email [email protected] or call our admin team on 01273 203218.
Clients currently using the Taxi Butler include:
The Coal Shed
The Salt Room
The Set
The Ivy in the Lanes
The Gingerman
The Ginger Pig
Food for Friends
The Walrus
My Hotel
Browns Brasserie & Bar
The Grill Room
Cote Brasserie
The Regency Restaurant
Shandiz Persian Cuisine
Artists Residence
Drakes Hotel
Alcampo Lounge
Las Iguanas
Miller & Carter Steakhouse
Otello Pizzeria
The Longshore
Six Restaurant
Galileo Pizzeria
Tosca Ristorante
La Fourchette
Breeze Brasserie
Chambers Bistro
Room with a View Hotel
Premier Inn
Travelodge
For more information on the Taxi Butler device visit www.taxibutler.com