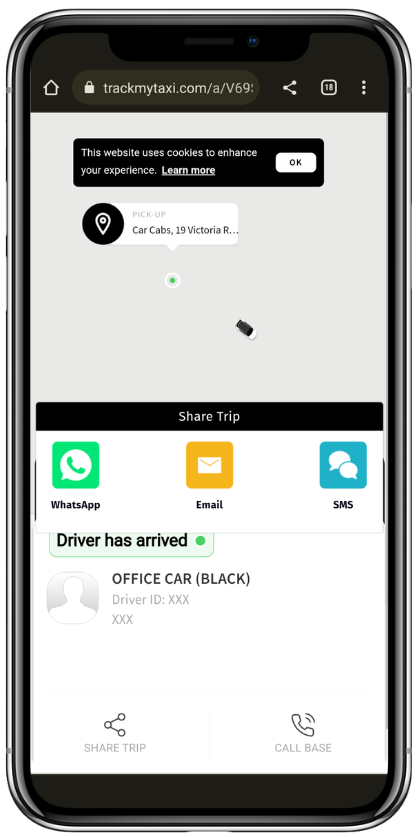 You can be rest assured that your safety and security comes first when travelling with Brighton & Hove Radio Cabs.
All our drivers are fully licensed by Brighton & Hove City Council where drivers under go periodical DBS (previously CRB), DVLA, and medical checks, whilst vehicles are subject to age limits and regular mechanical tests.
Vehicles are fitted with CCTV in compliance with Brighton & Hove City Council to provide a safe environment for both driver and passenger on your journey.
Our system automatically locks out any driver whose license, vehicle compliance or insurance has expired so you can be safe in the knowledge that you are travelling in a fit for purpose vehicle, fully insured, with a safe and fully licensed driver.
You will receive at text notifying you of your arriving taxis vehicle details and drivers name so you can ensure you can identify and travel safely with your assigned driver.
Share your trip via Whatsapp, email or SMS to friends or family for live tracking updates on your journey for added assurance.
Our call centre is in operation 24/7, 365 days a year so you always have the assurance of being able to talk to an operator no matter what time of day or night.
Download our app here for the most up to date safety and tracking features on your taxi journey.
For more information on the licensing and safety measures enforced by Brighton & Hove City Council please visit www.brighton-hove.gov.uk/content/parking-and-travel/travel-transport-and-road-safety/information-hackney-carriages-and